Main information:
Information on your visit
Further museums in the castle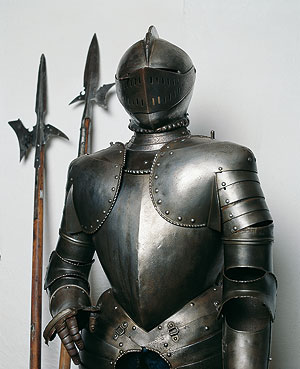 Medieval knight's armour
© Stadtmuseum Burghausen
Stadtmuseum Burghausen
(Burghausen Municipal Museum)
The Municipal Museum in the castle's Bower, the former women's tract is full of fascinating artefacts. Its extensive collection is displayed in 30 rooms over four floors.
Set up as a museum of local history in the main castle, the Municipal Museum offers extra helpings of the history, art and culture of Burghausen and the surrounding area.
Stadtmuseum Burghausen
(run by the town council of Burghausen)
---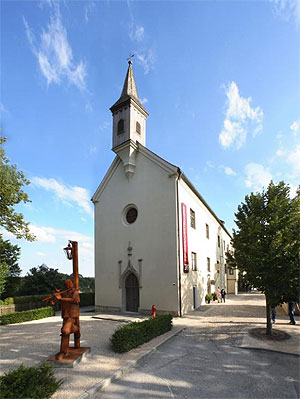 House of Photography
Photographer: Gerhard Nixdorf, Burghausen
House of Photography –
Dr. Robert-Gerlich-Museum
The House of Photography was founded in 1983 as the photography museum of the town of Burghausen and is located in the Rentmeisterstock, the former tax office building (fifth courtyard) at the beginning of the castle complex. In 1998 it was renamed after its founder and head of many years, Dr Robert Gerlich.
The collection has four main themes:
– The history of photography: historical pictures and equipment
– Historical views of Burghausen
– Gallery of contemporary photography
– Special exhibitions
House of Photography – Dr. Robert-Gerlich-Museum
(run by the town council of Burghausen)